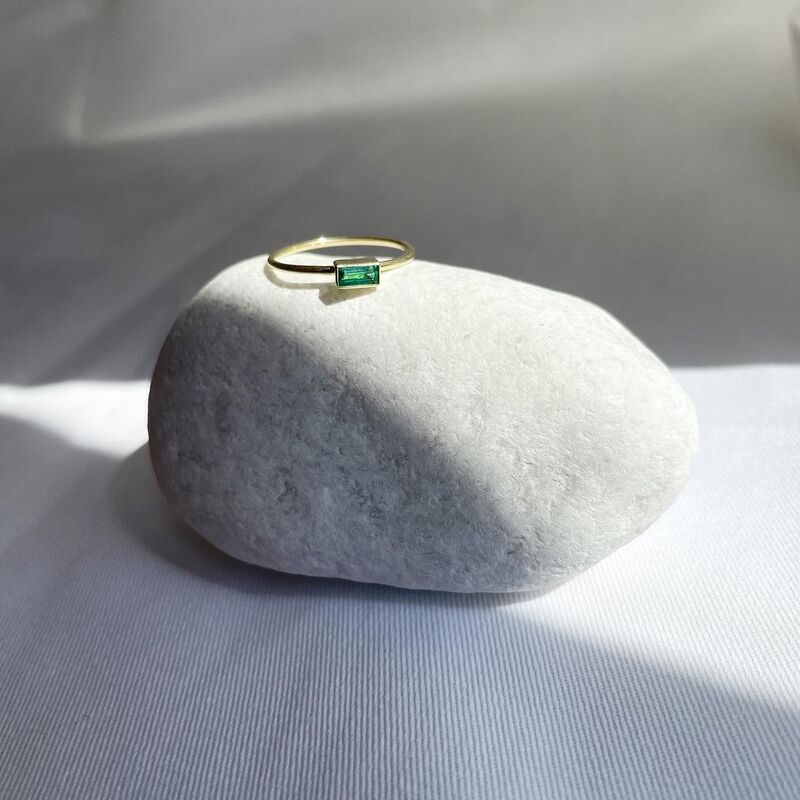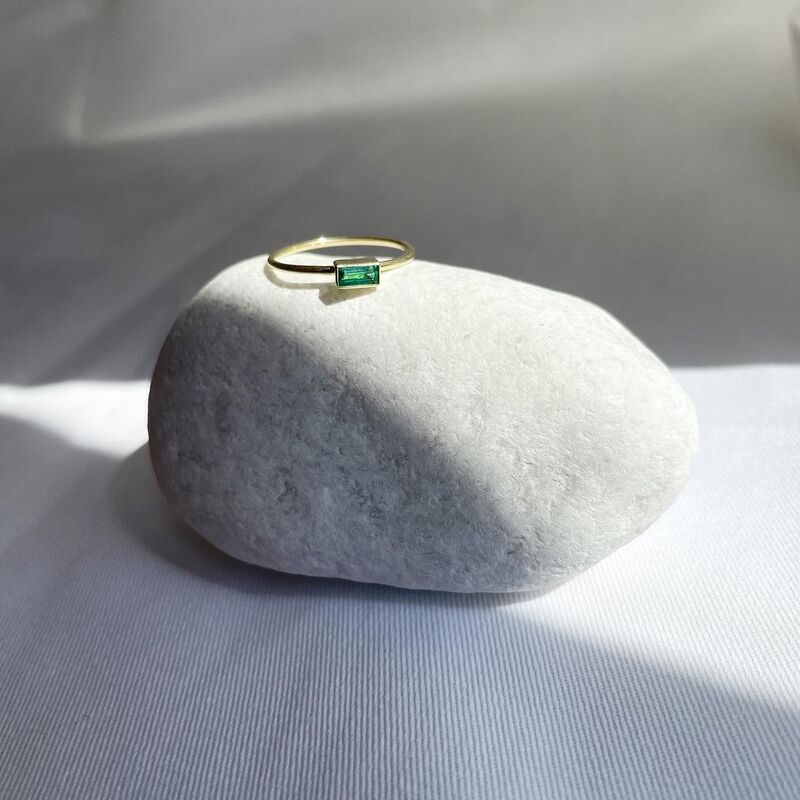 €475
€475
Large Baguette cut emerald ring
This ring radiates elegant simplicity
This larger baguette cut emerald (smaragd in Dutch) of 5x2,5 mm has a very intense green color.
Through time, the emerald has been known as a symbol of truth and love. In ancient Greece and Rome, emerald was said to be the gemstone of the goddess Venus, purveyor of love and hope. The emerald is also known as a stone of Intuition.


Beautiful to wear alone of stacked with other rings
To determine you ring size measure the INSIDE diameter of a thin ring
If you need a different size then the ones available please send me and email and it can be made upon order.
production time: 2-3 weeks
SIZE 16,5mm and 17,5mm are in stock and can be delivered immediately.