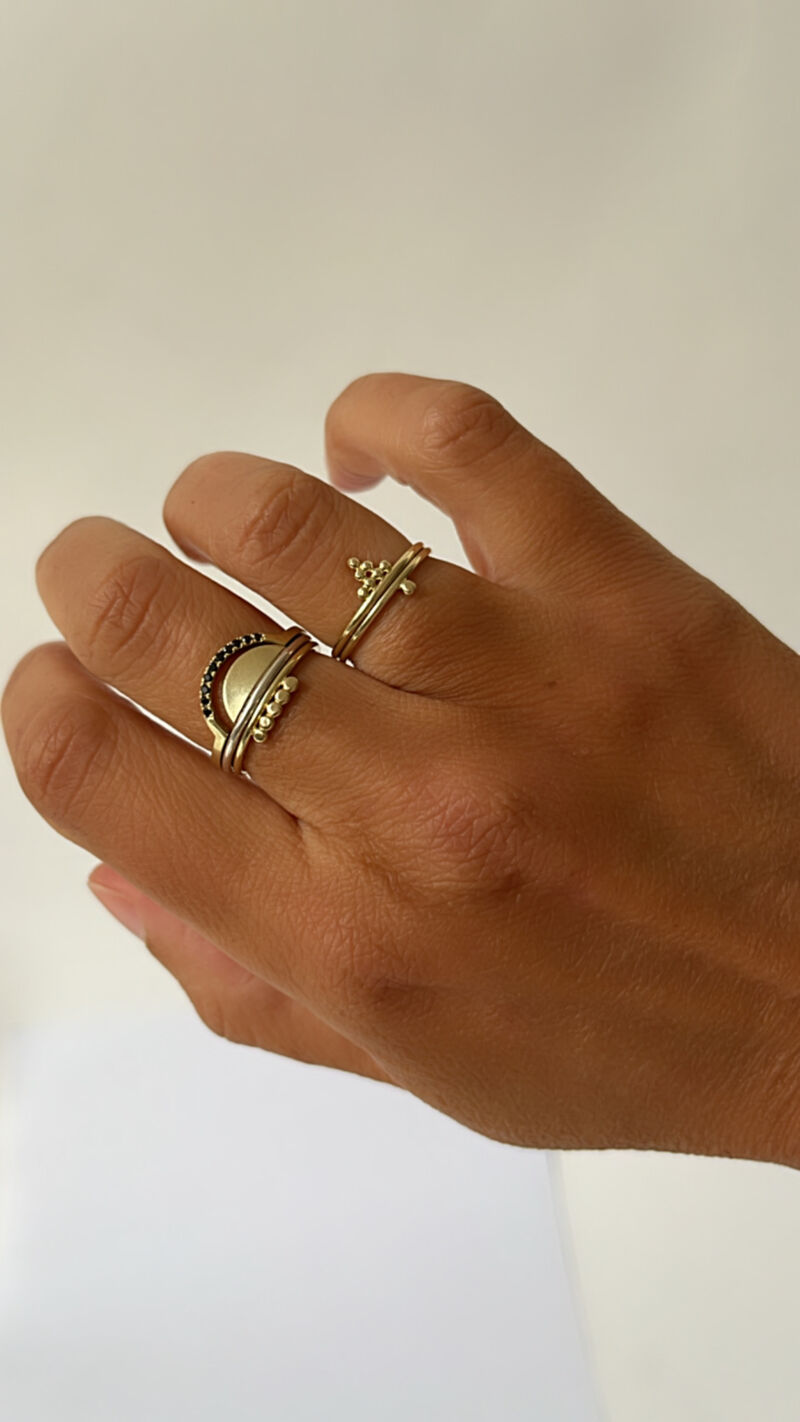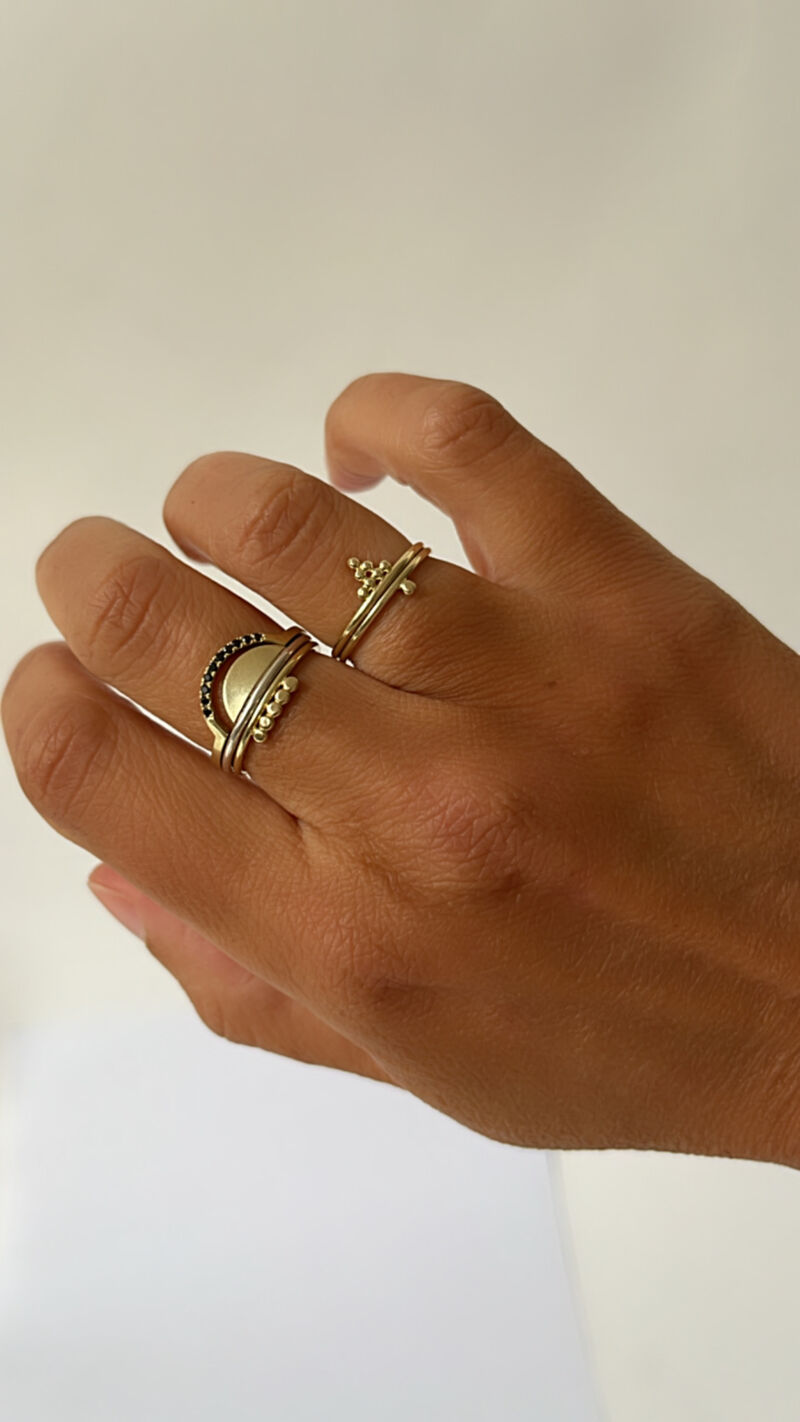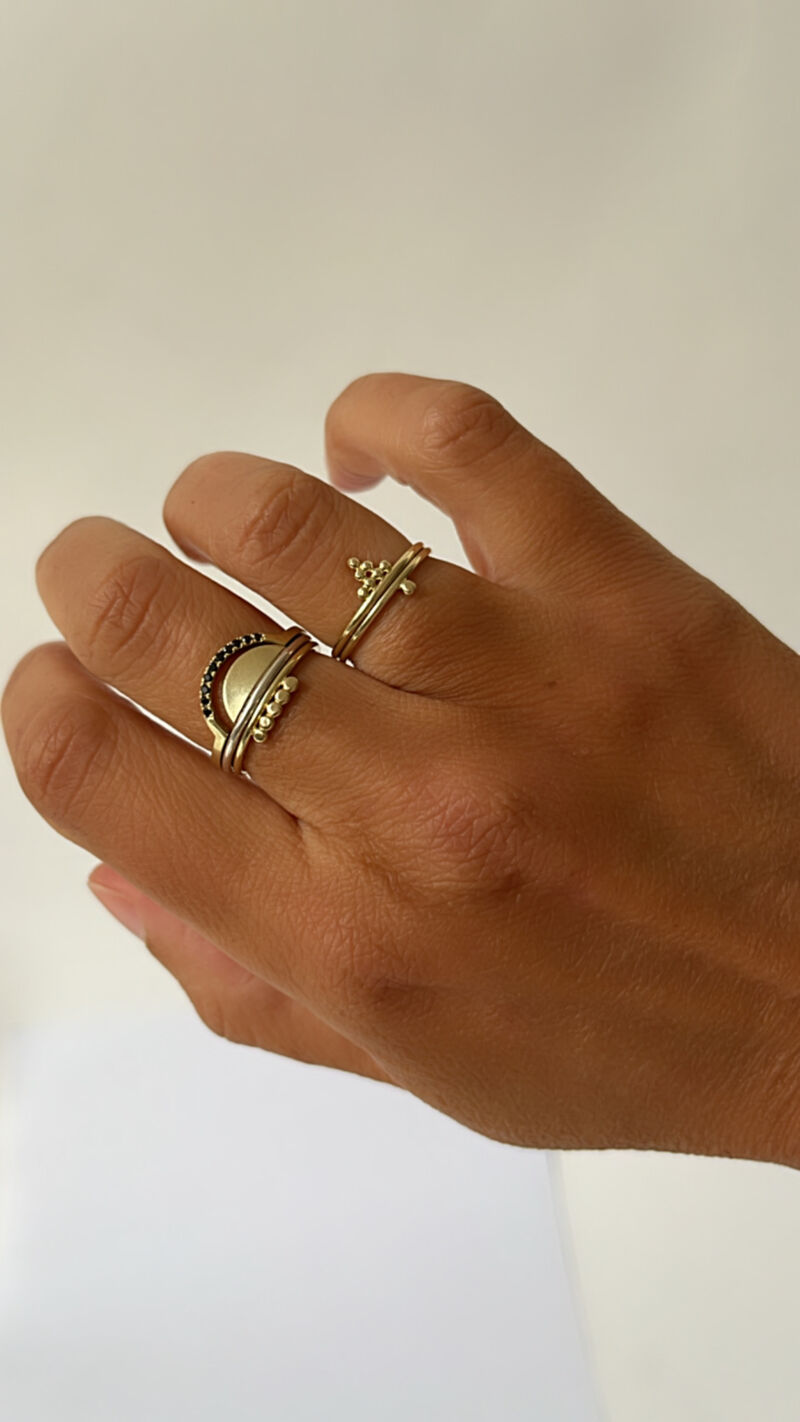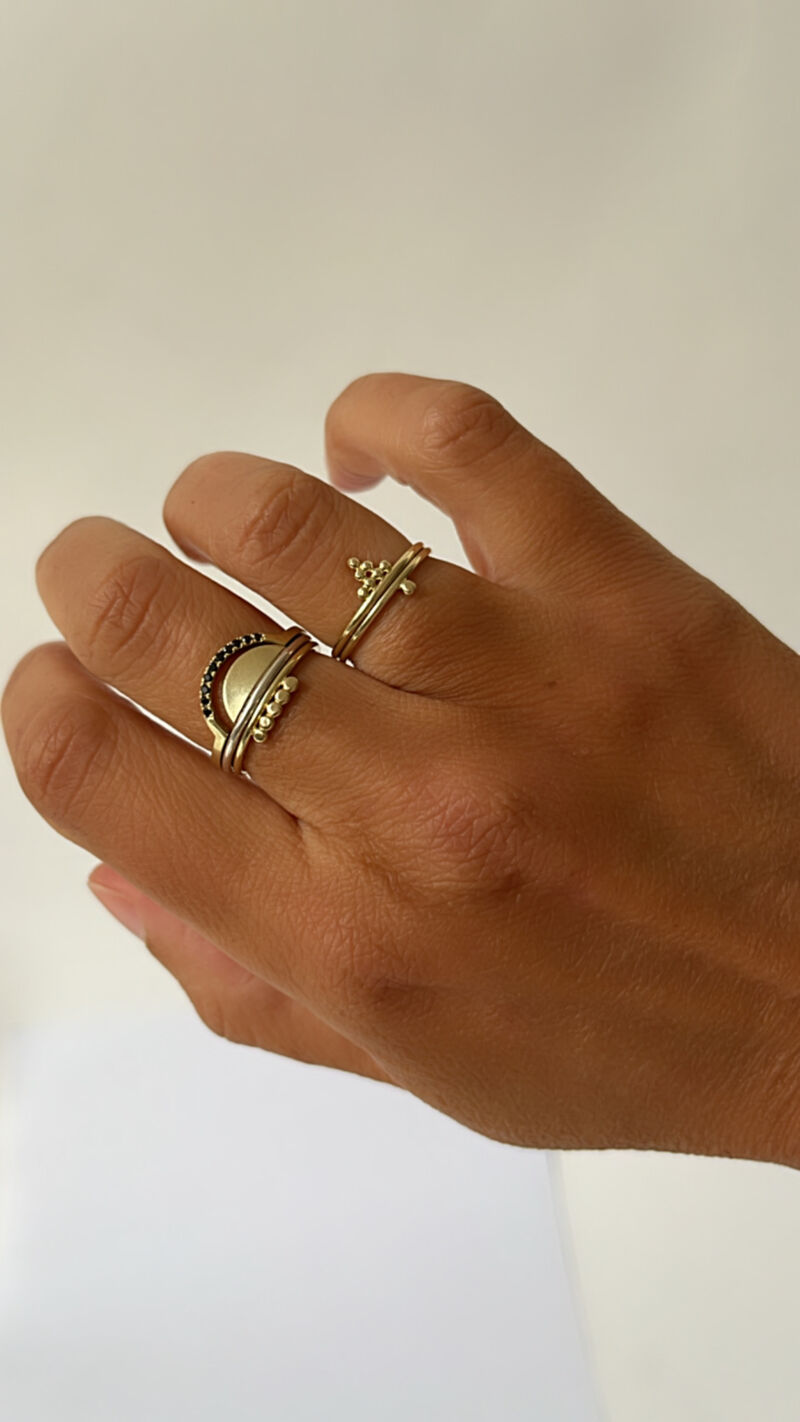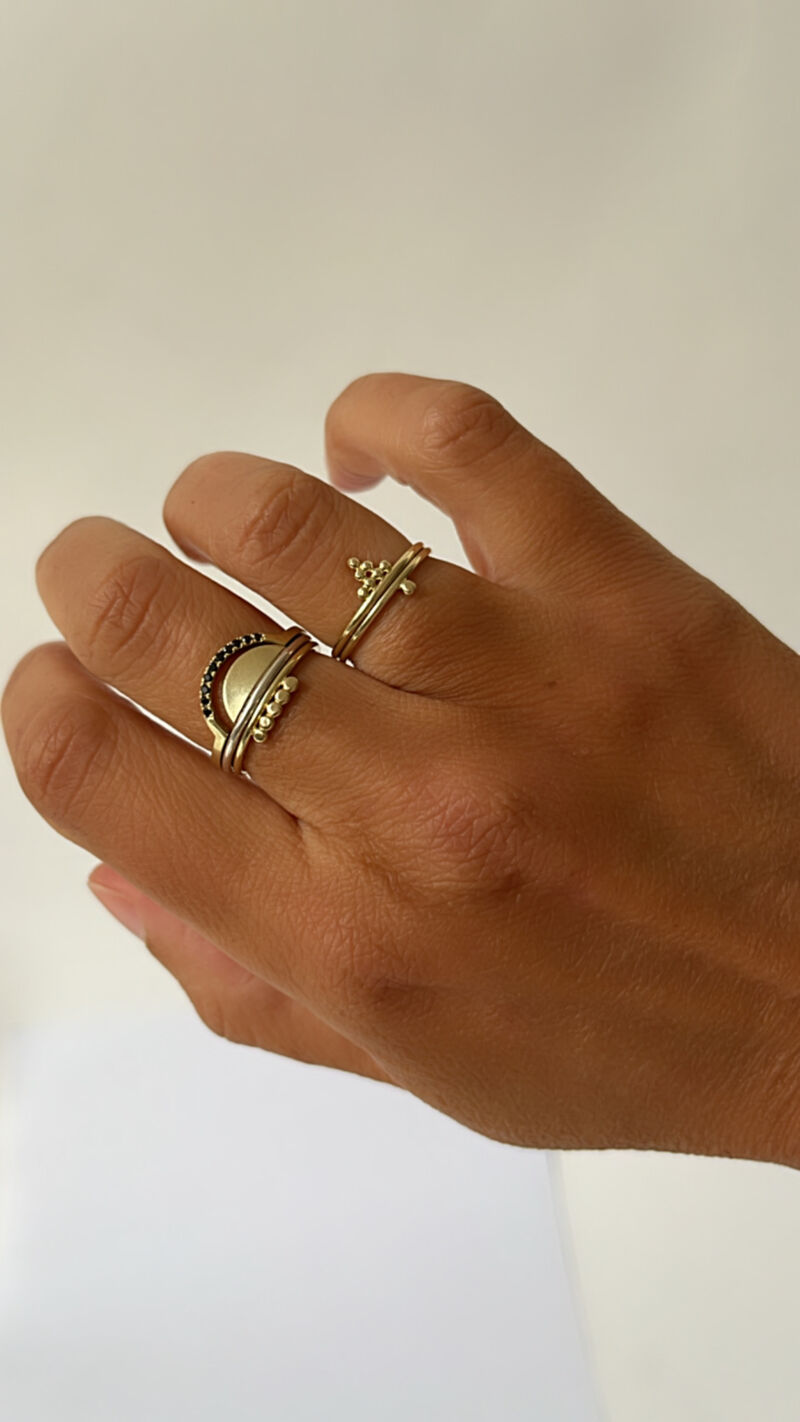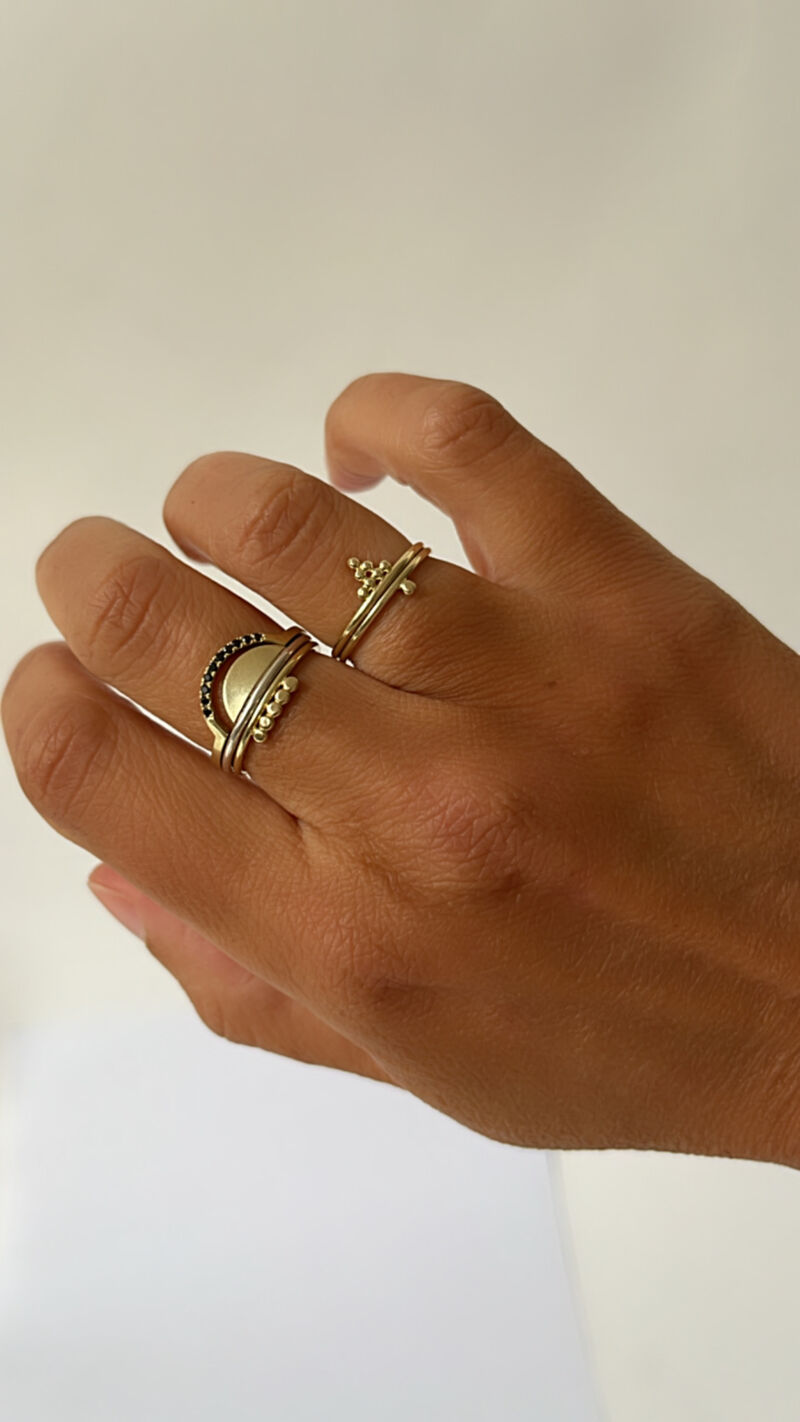 €315
€345
€355
€365
€375
Starting from

€315
This Is Us Ring

I made this ring to symbolize the three layers of me; me as myself. Me as wife and part of a couple and me as a part of a family of four.To remind myself that all these layers deserve attention and care. That they are intertwined and dependent of eachother.
BUT of course you can give this ring a very personal meaning that reflects you situation.
Maybe the people who "support" you, that help you carry some of life challenges.
The beads can represent corner stones of you life, your values and experiences that have made you who you are.
THIS IS US is about the idea of connection, something all human beings crave and need and is possibly one of the most precious and healing feeling that exists.
It is possible to make the ring with only the two top rows (choose 0) or choose the amount of beads of the third row.

Beads are 1,5mm diameter
PRODUCTION TIME 2-3 WEEKS