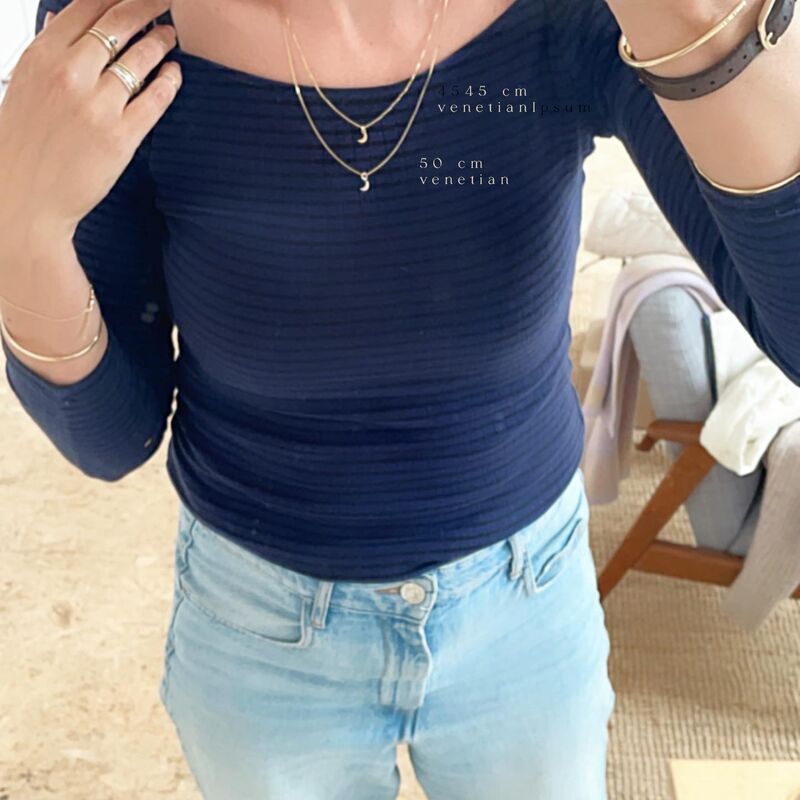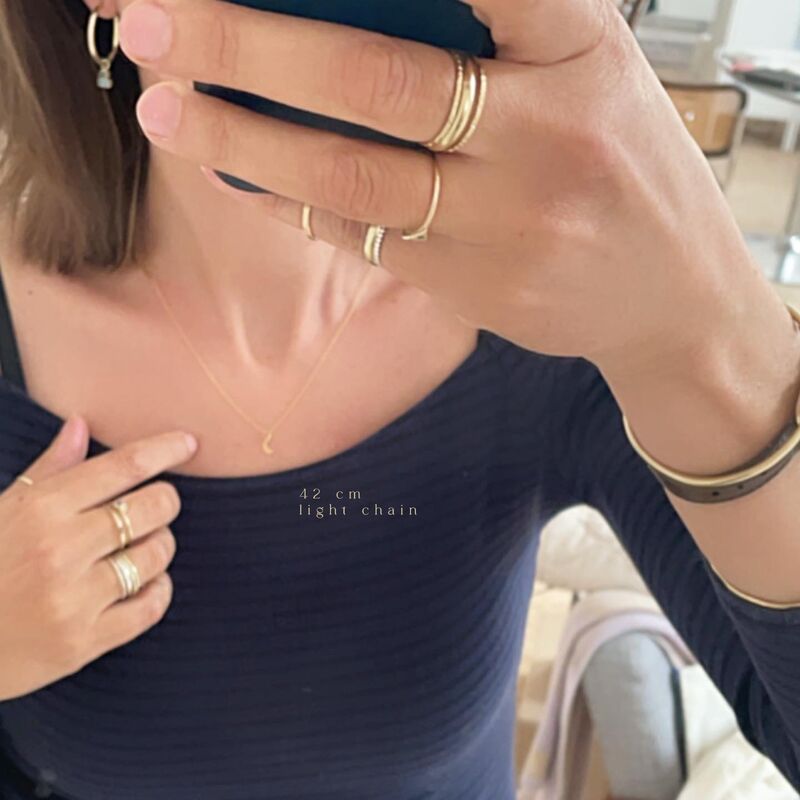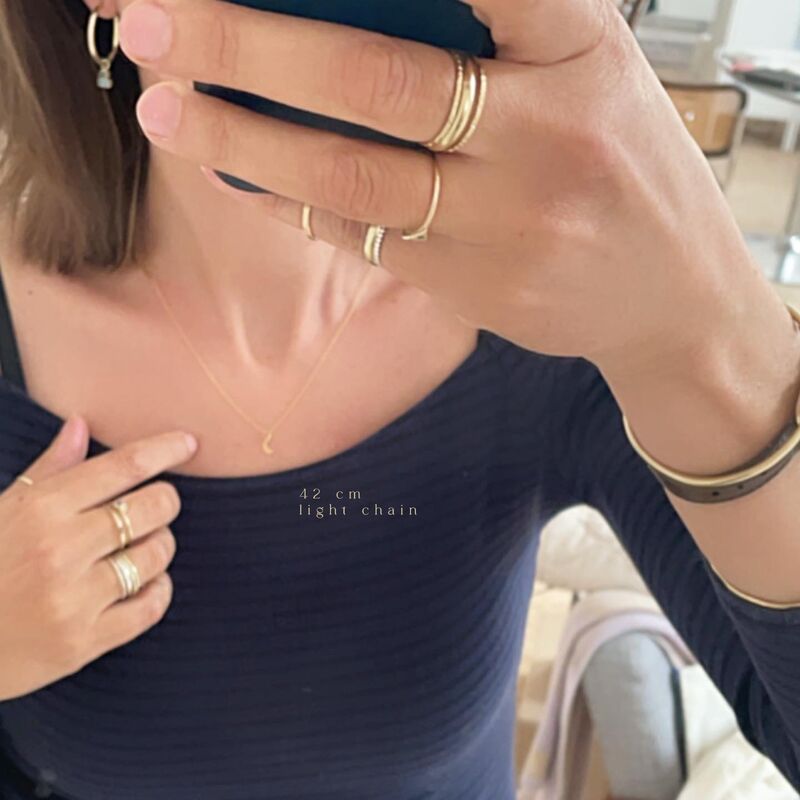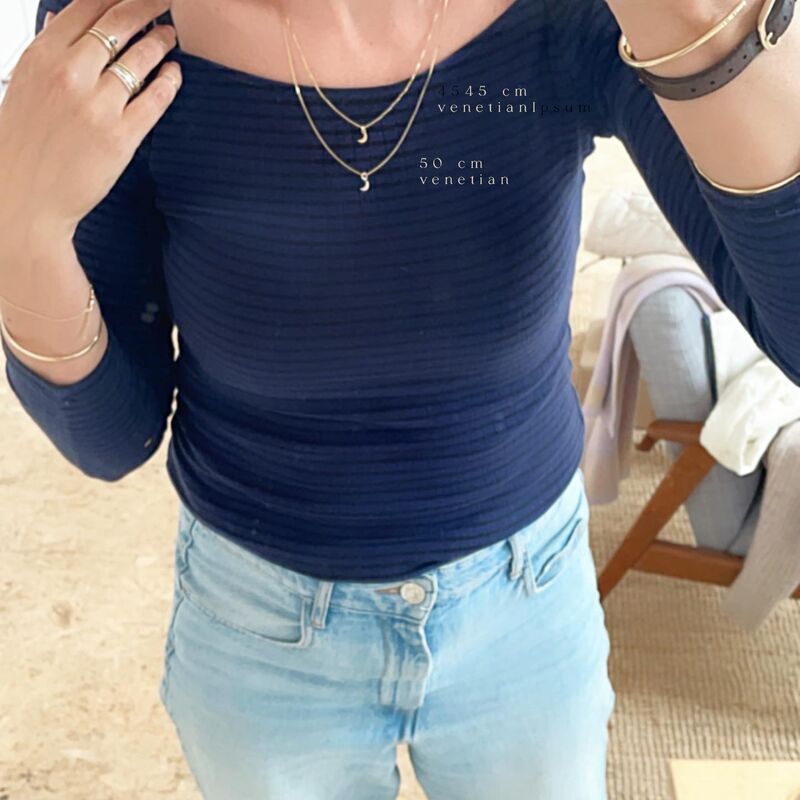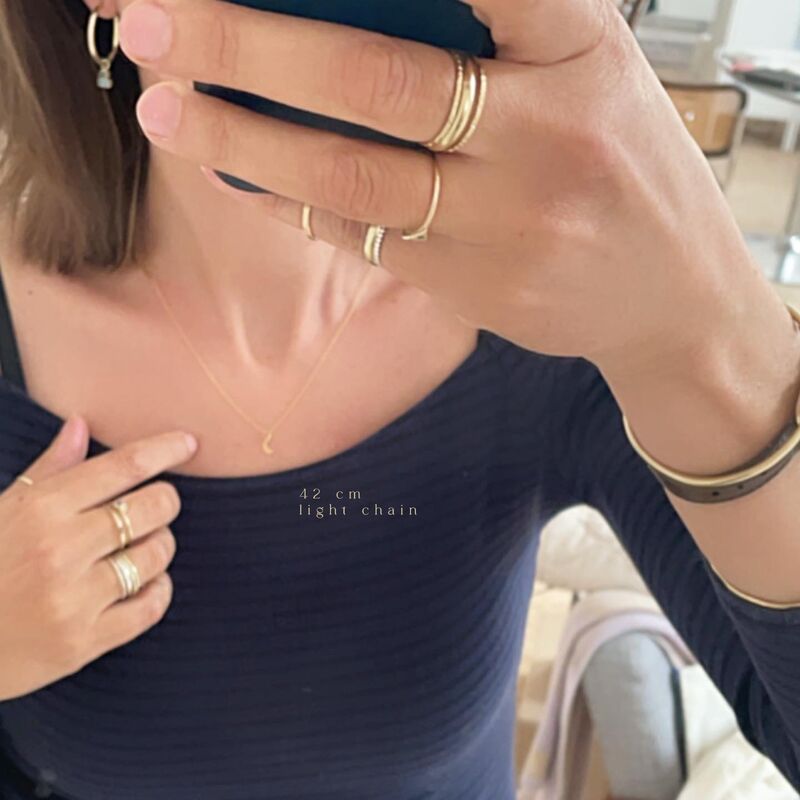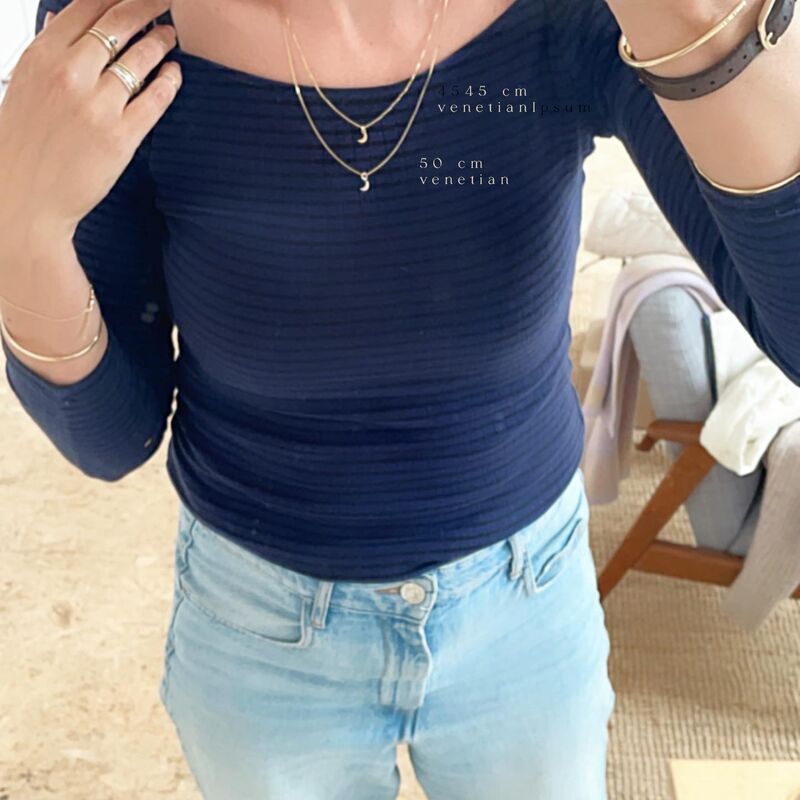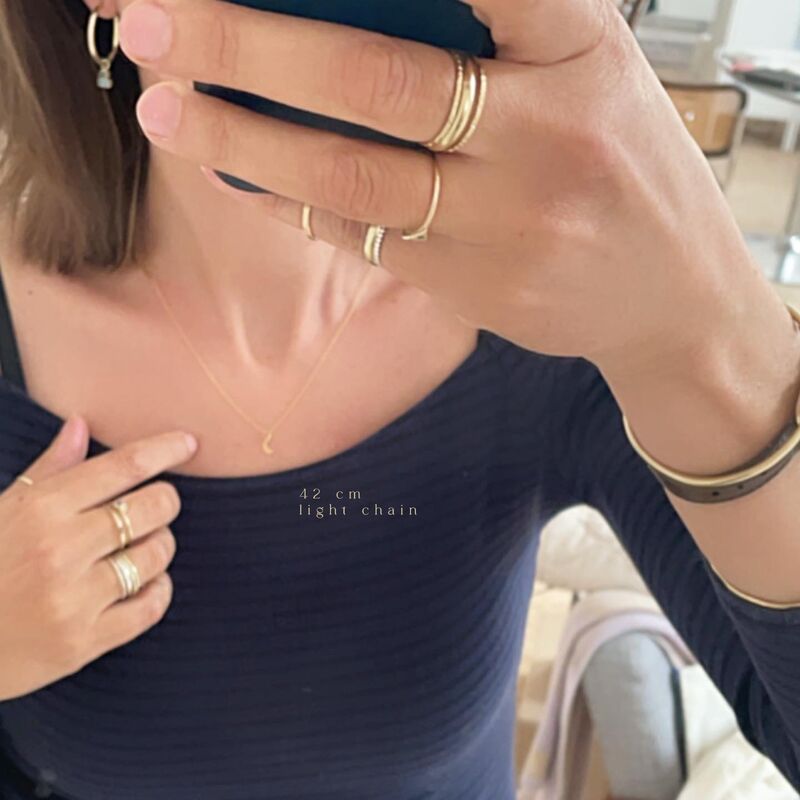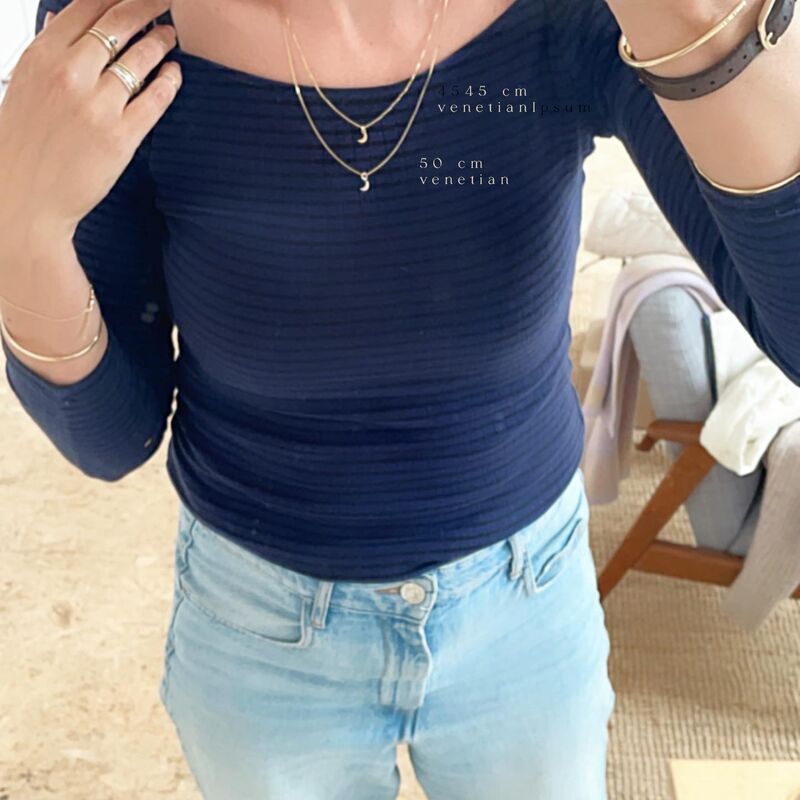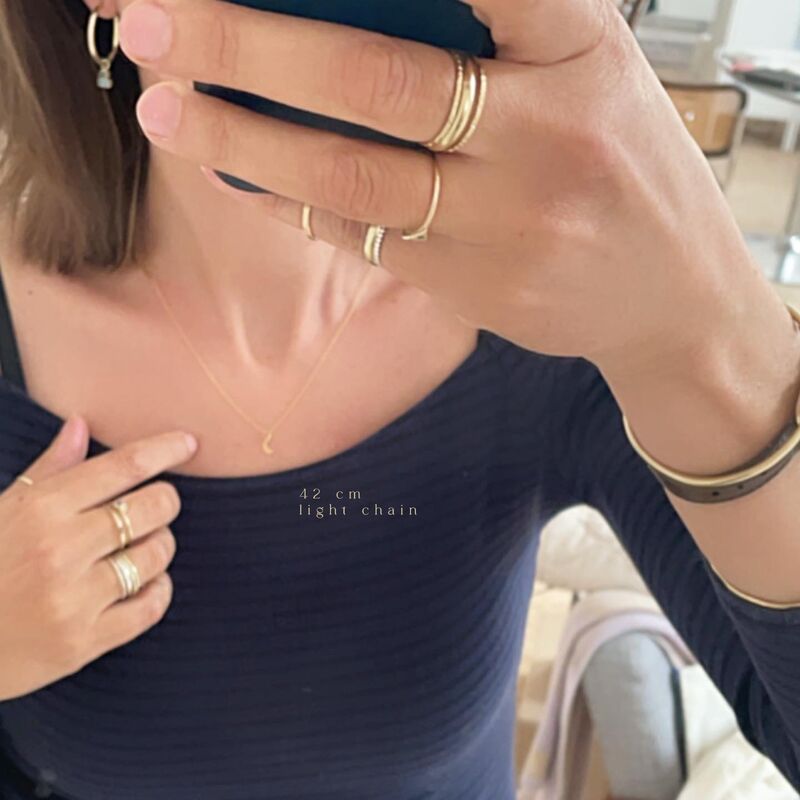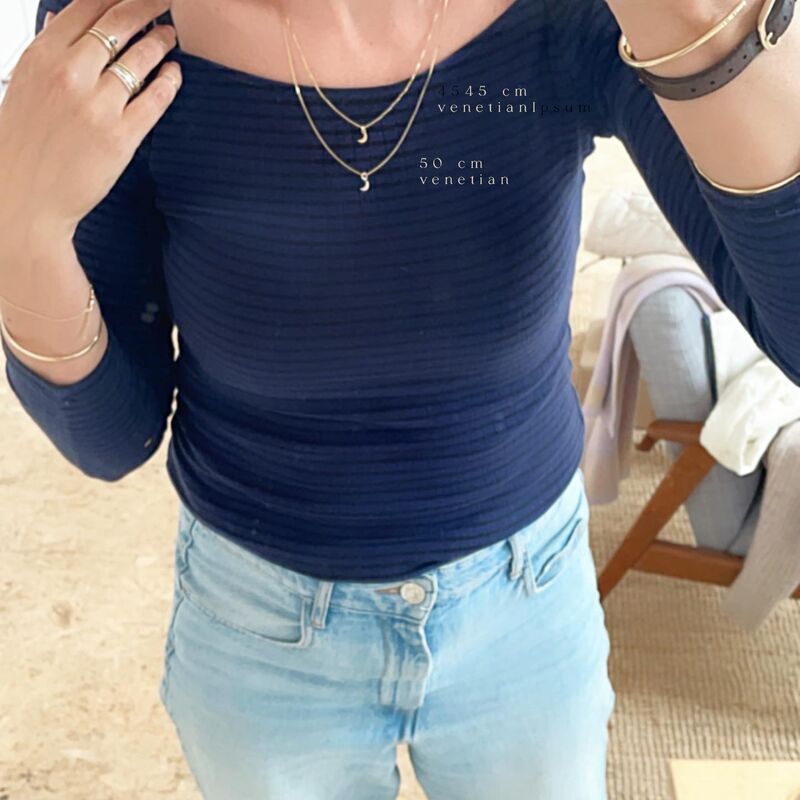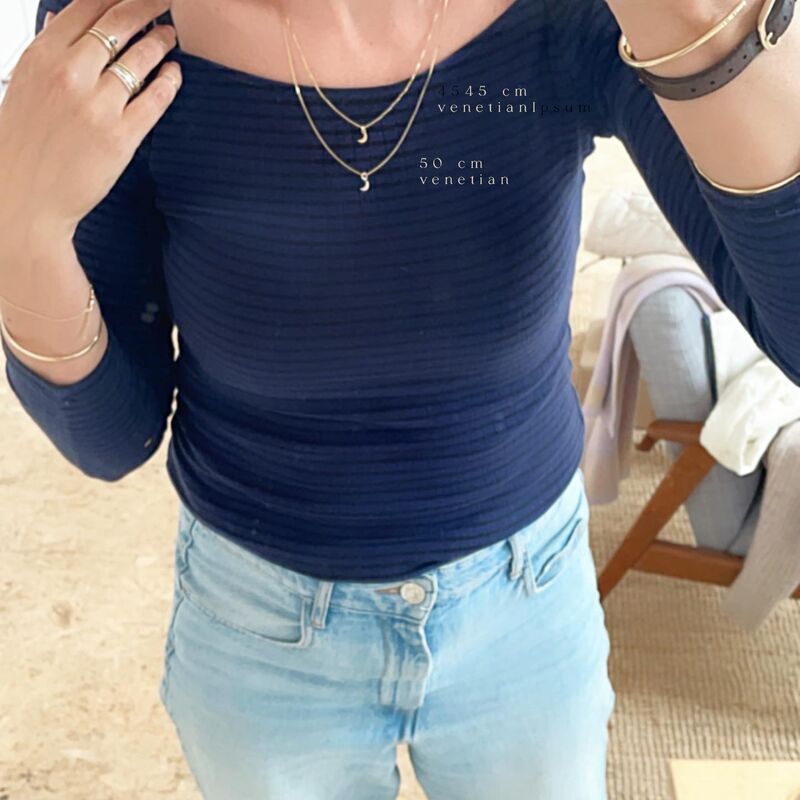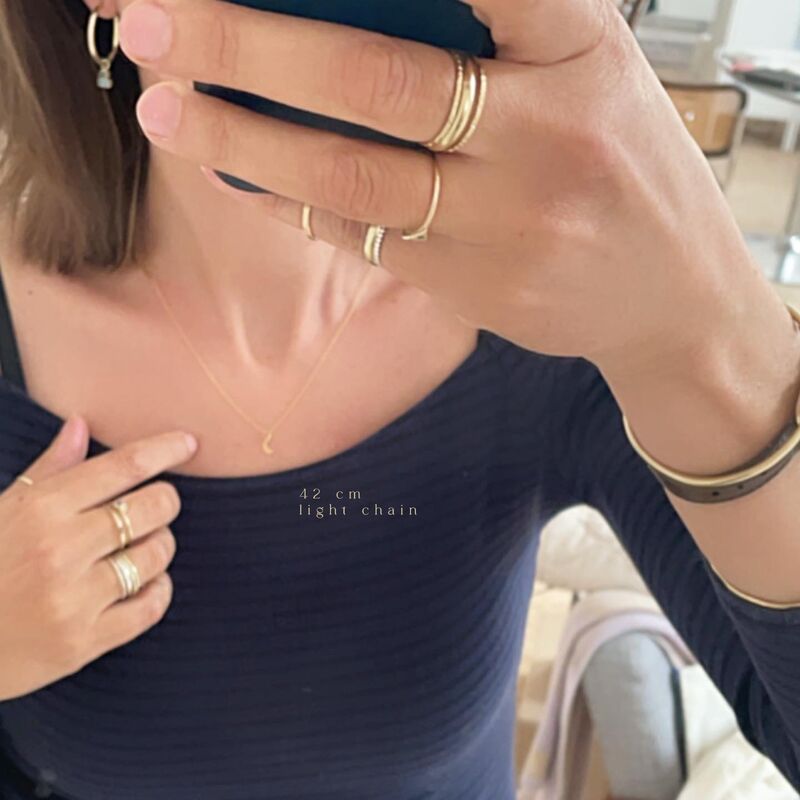 €185
€205
€245
€205
€225
€275
Starting from

€185
Solid 14K Tiny Moon Necklace
This NimZu classic now in a solid 14K gold version.
A piece that will be passed on through generations and last infinite moon cycles.
You can choose between two different type of chains:
A very light dainty chain necklace or a more structural thin Venetian necklace (also called blockchain due to its more square structure)
* the difference in price is due to the weight of the chain
Only 2 in stock!