Nimzu wedding rings are made in my workshop in Antwerp. I work with a fixed collections of timeless, simple and elegant designs.
My preferred metal is 14K gold as I think its light color blends in beautifully with every skin type and has a fresh, young look and feel.
How does it work?
NO MORE APPOINTMENTS FOR WEDDING RINGS POSSIBLE. THE AGENDA IS FULL AND NEW APPOINTMENTS WILL BE AVAILABLE BY MID SEPTEMBER 2023
First we fix an appointment to visit my atelier.
During this appointment you can see and try all the different designs. Hopefully you will find the one that will make your heart sing.
After you've made your choice and ordered your ring, I make them and then we fix a second appointment to try the rings. I find this step essential to make sure they fit like a glove and avoid size problems later on.
Now the rings are ready to be engraved. This whole proces take about 8 to 10 weeks.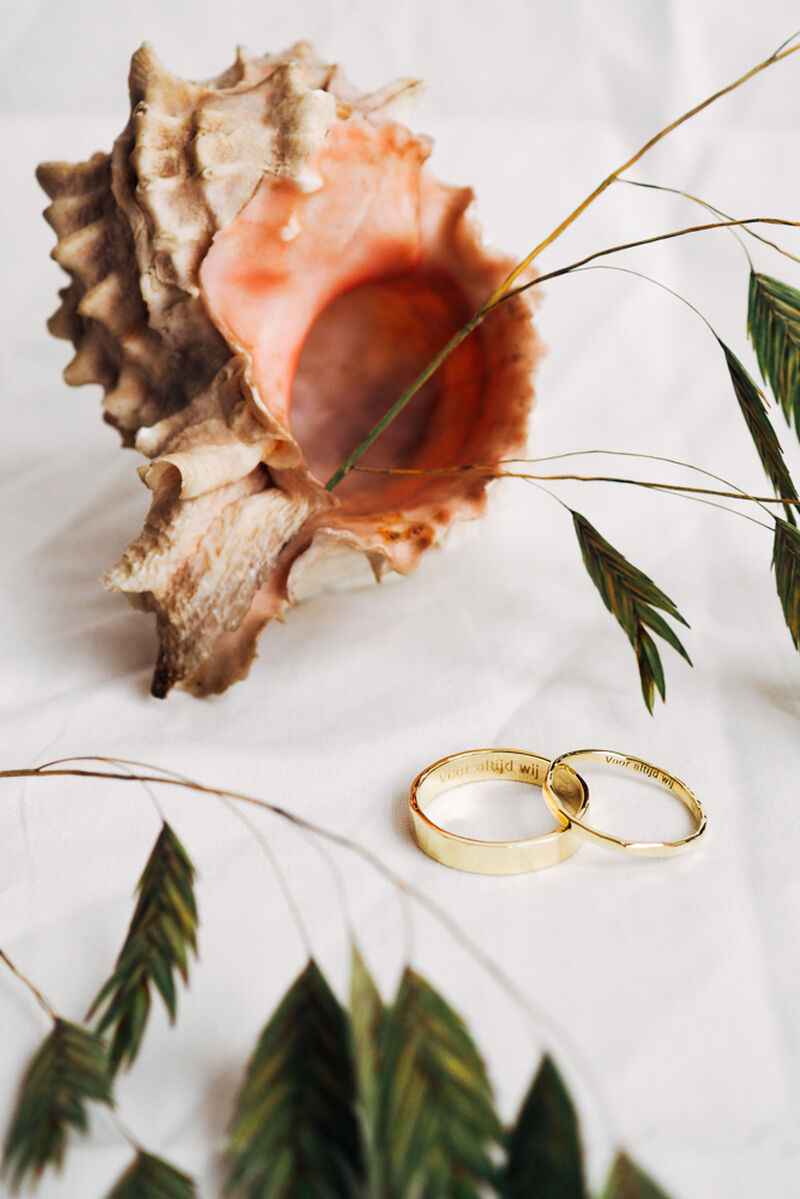 Budget
Of course final prices depend on the chosen models, metal and size. To give you an idea; a set of two 14K yellow gold wedding rings (his and hers) start at 895 euro (excl. tax). The engraving costs 25 euro per ring.
THE FALL AGENDA IS FULLY BOOKED. NEW APPOINTEMENTS FOR 2023 WILL BE ONLINE IN JANUARY 2023.
Discover our Bridal jewelry here to combine with your wedding dress.