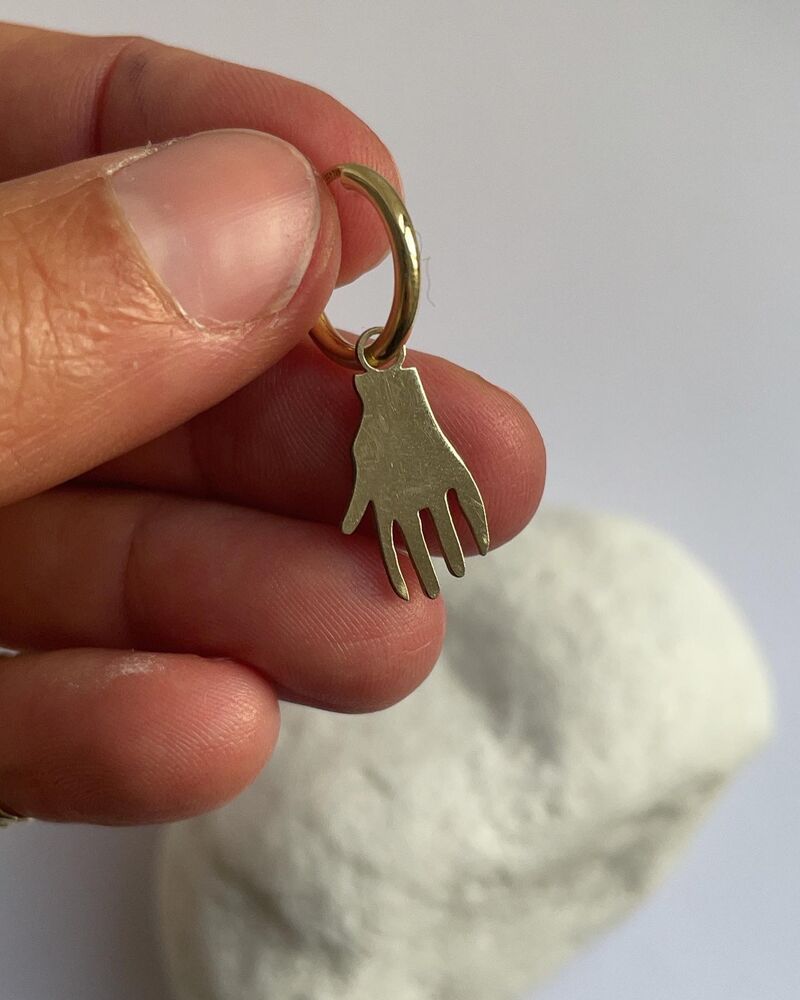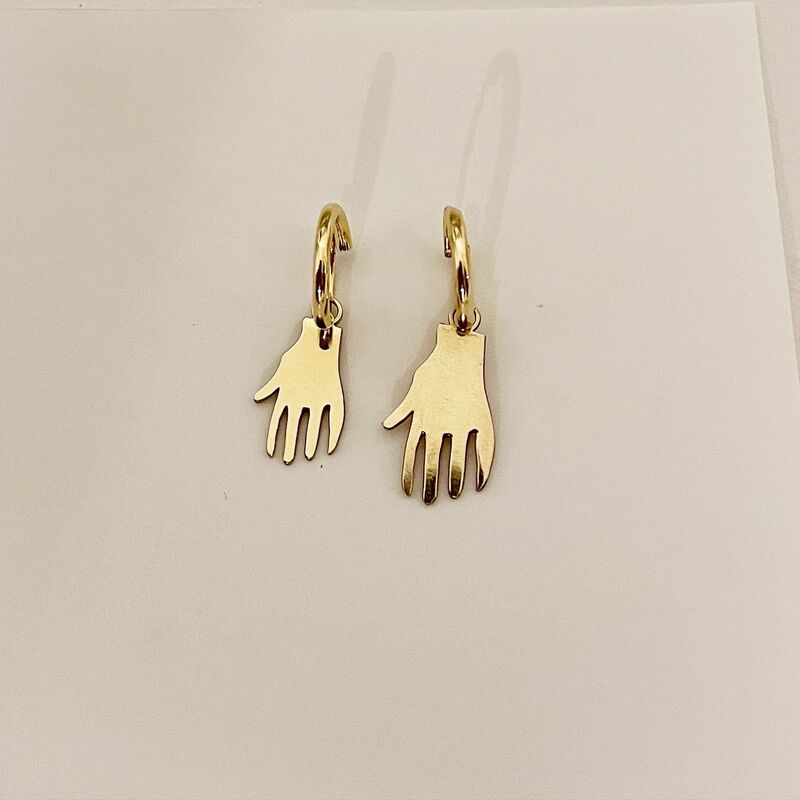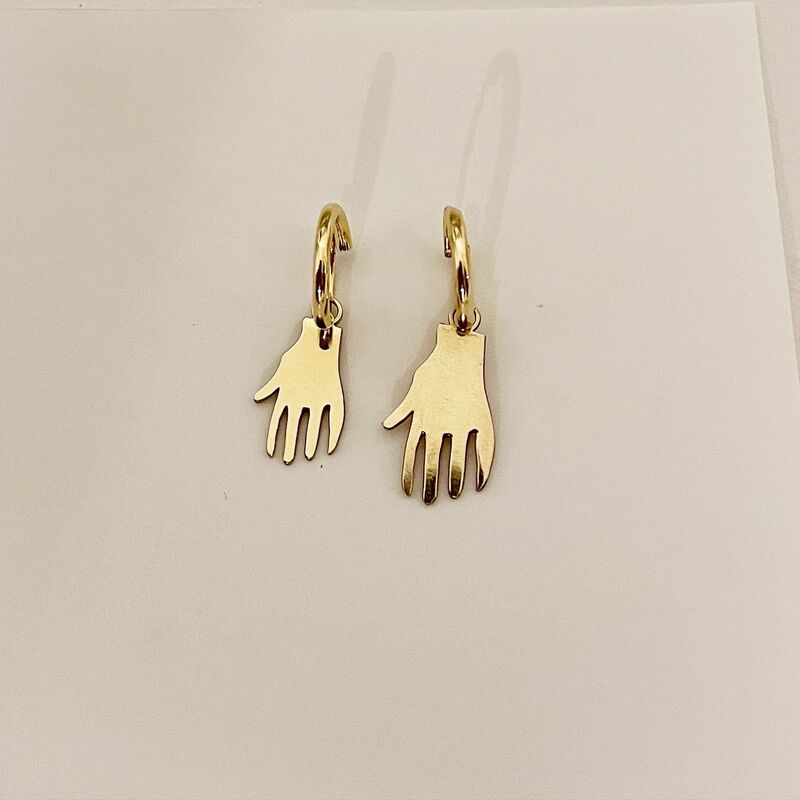 €155
€185
€195
€225
Starting from

€155
Solid 14K Gold Frida Hand Earring
This Solid 14K gold earring will last you a lifetime so it can be transmitted from one generation of fierce women to another.
The earring is sold per piece, so if you want a pair please put 2 in your cart :)
The hand was designed to fit on most hoops, also the 14K flexibel hoops sold on the webshop. so if you already have these you only need to order the pendant. select the option in dropbox below.
If you mostly wear silver earrings you can also order a silver hoop and the golden hand will give extra light and warmth to you silver stack.
The pendant is available in two sizes;
SMALL :2 x 1 cm , so slightly smaller than the gold plated Frida hand earrings
LARGE: 2,3 x 1,3 cm, same size as the gold plated version
made on order so min. 2 weeks production time
Only 1 in stock!
Only 1 in stock!
Only 1 in stock!