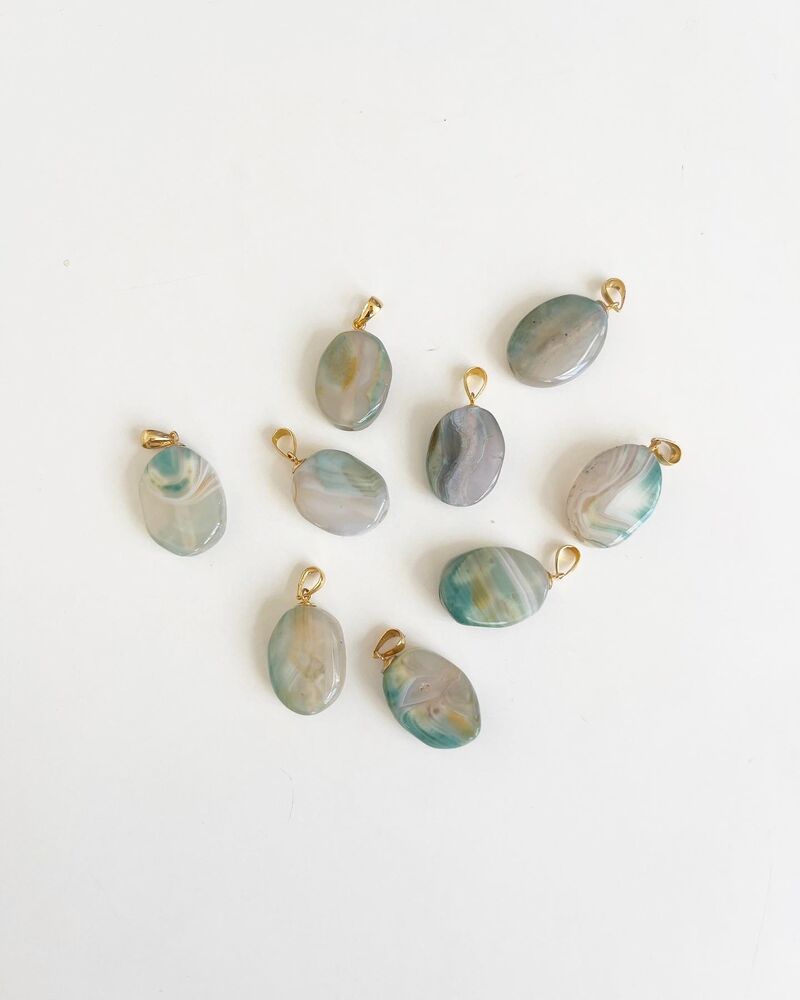 €85
€85
€85
€85
Starting from

€85
Agate Glimmer pendant
The agate semi precious gemstone that forms when silica-rich water fills rock voids, particularly volcanic rock voids.The lovely color patterns and banding make this translucent gemstone very unique. A true GLIMMER in the midst of our daily hurried lives. Agates can have many distinctive styles and patterns, but each Agate is unique in its own habit, with no two Agates being the same.
It transforms negative energy into positive energy. Agate enhances mental function, improves concentration, enhances perception and analytical abilities. It is a soothing and calming gemstone that heals inner anger, anxiety and helps in the strengthening of relationships. Agate instills security and safety.
Since every stone is very different we have made 4 different groups. You can select the group but not the stone itself. I am sure the stone that will come to you will be the right one for you
On a 50 or 60 cm Venetian necklace.
necklace pictured on model is 60 cm
Only 1 in stock!
Only 2 in stock!