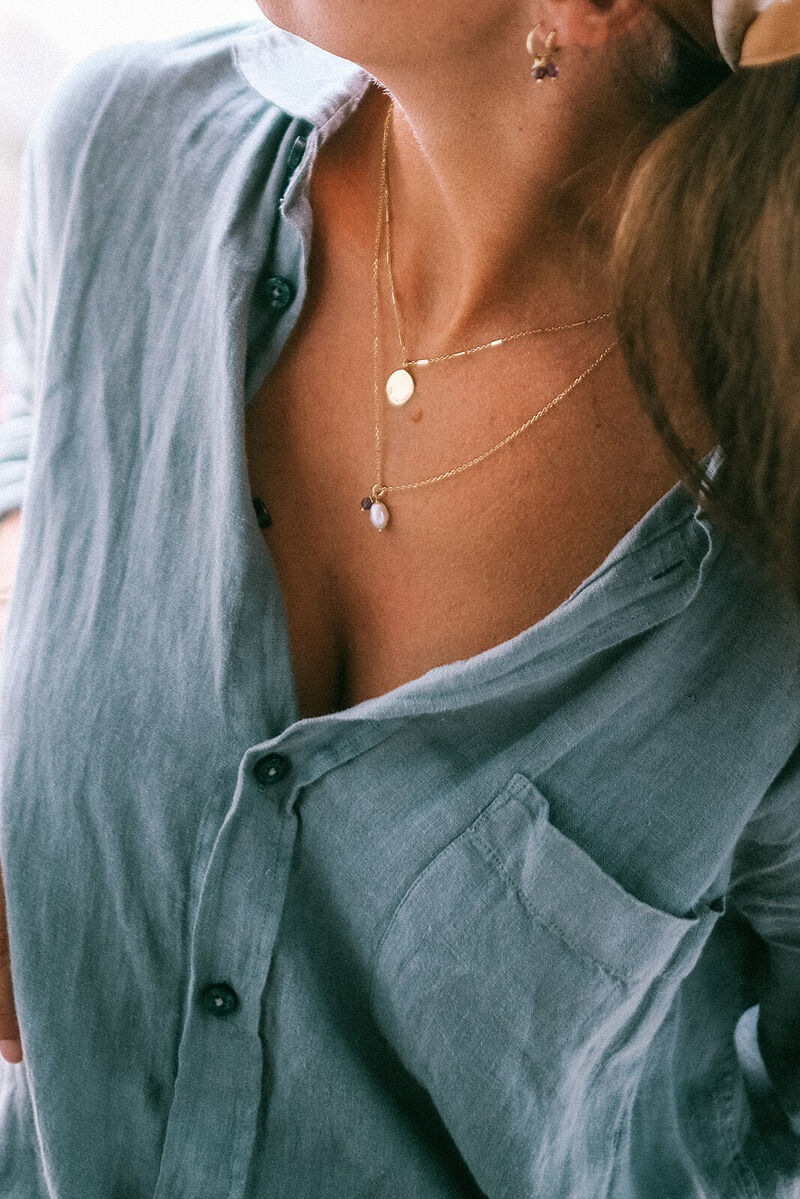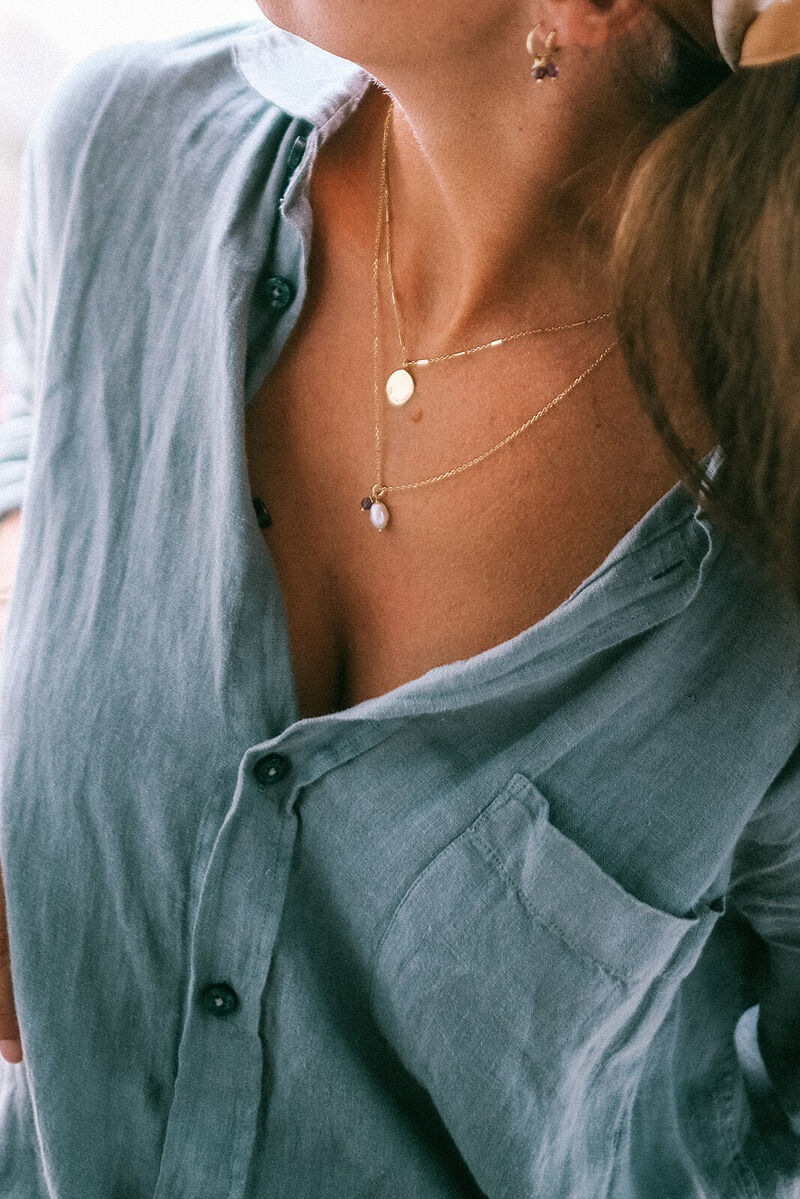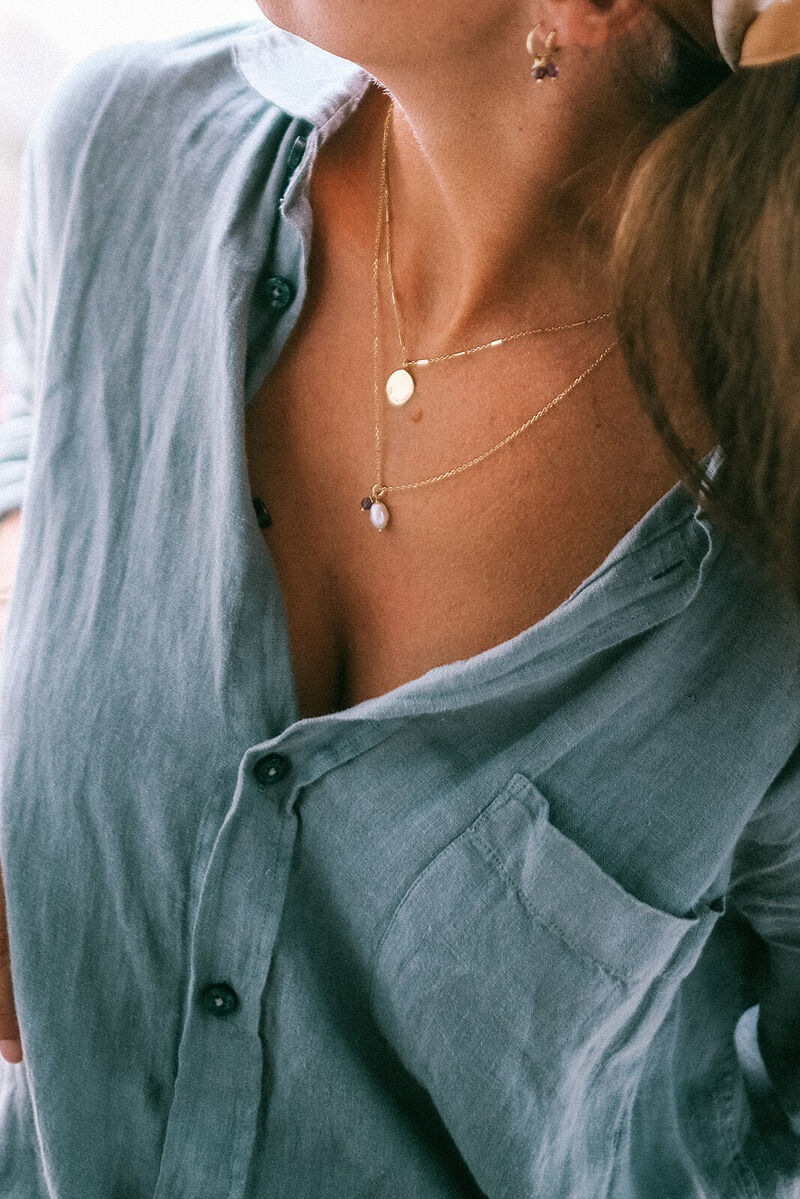 €75
€75
Starting from

€75
HARVEST MOON pearl and amethyst necklace
Necklace (45+5 cm) with a small baroque pearl and an amethyst bead.
Perfect to stack or wear alone.
Amethyst is associated with healthy cell regeneration, encouraging soothing sleep and rest, and promoting hormonal balance. Amethyst helps balance metabolism and positively serves the endocrine system
According to history and the myths, pearls are symbolic of wisdom gained through experience. The gems are believed to offer protection, as well as attract good luck and wealth. They are well-known for their calming effects. Pearls have a way of bringing balance
Only 3 in stock!