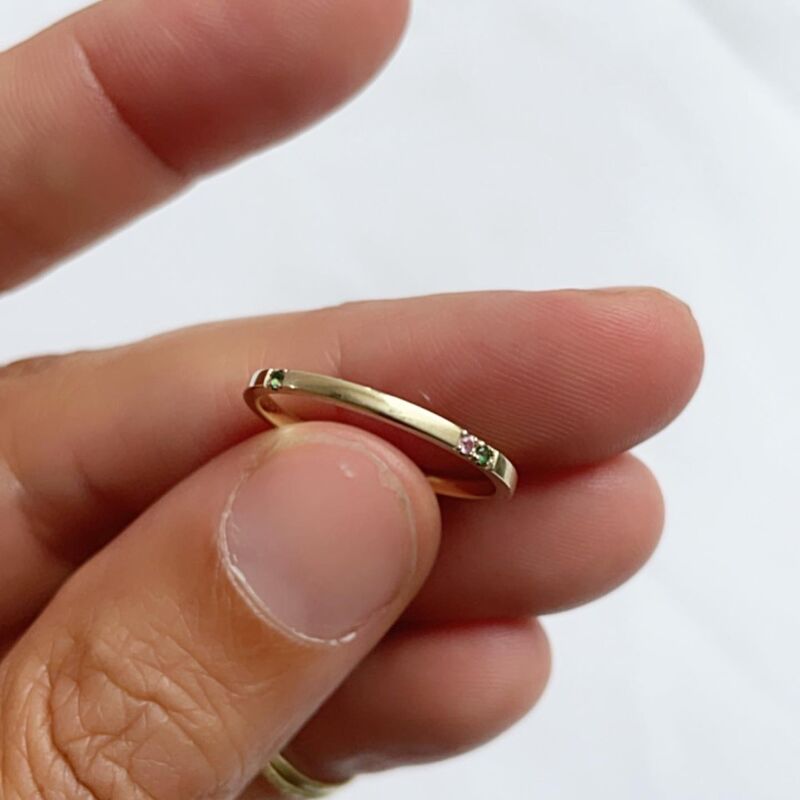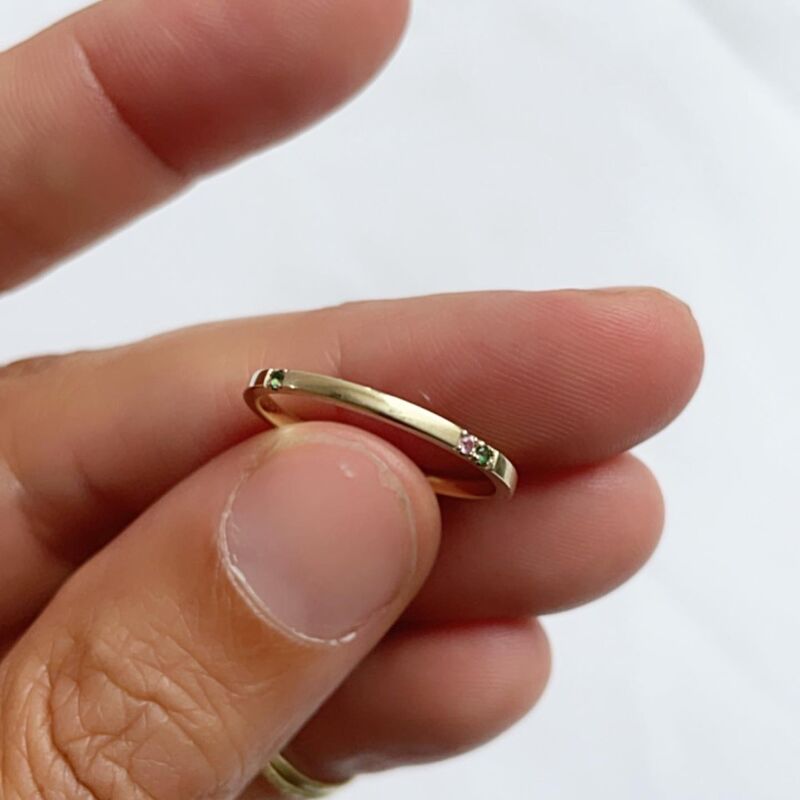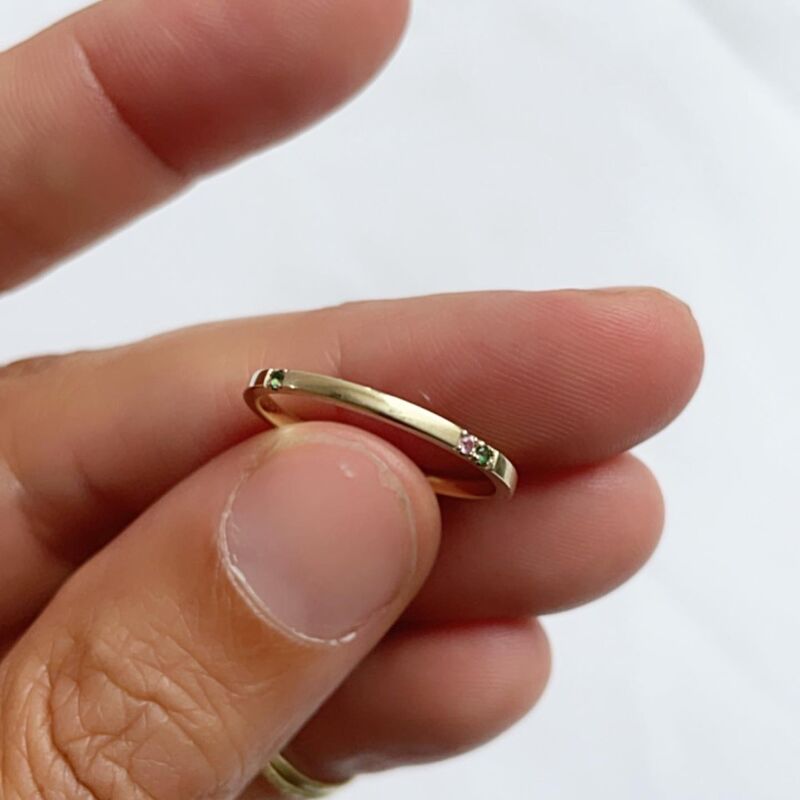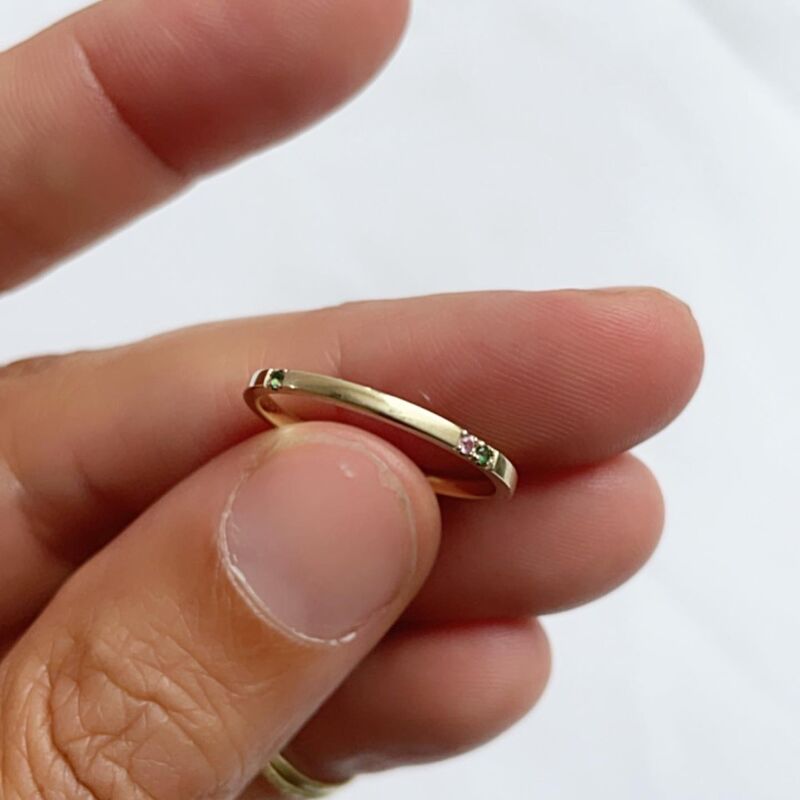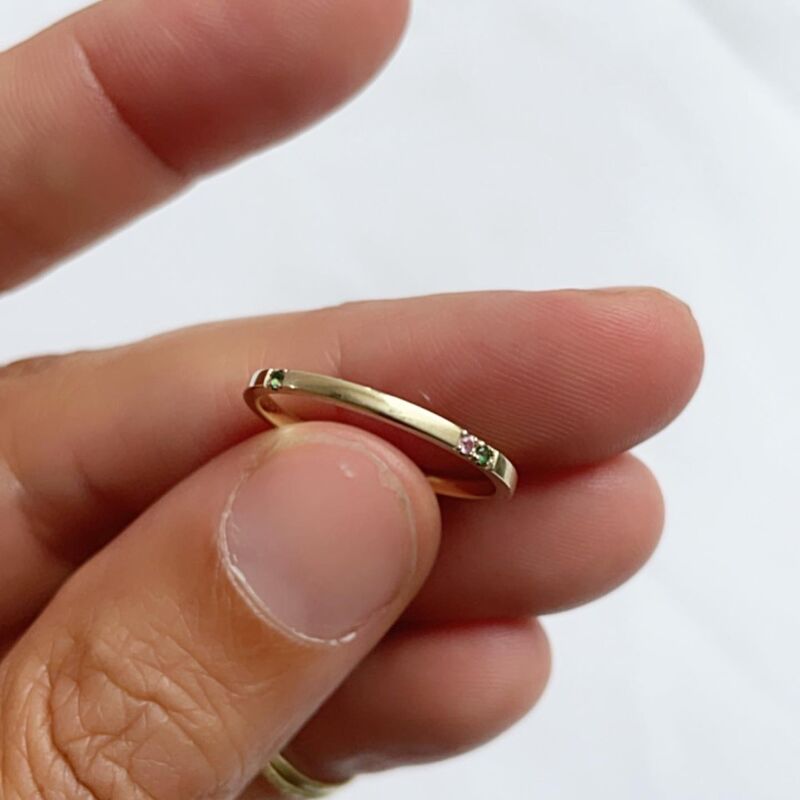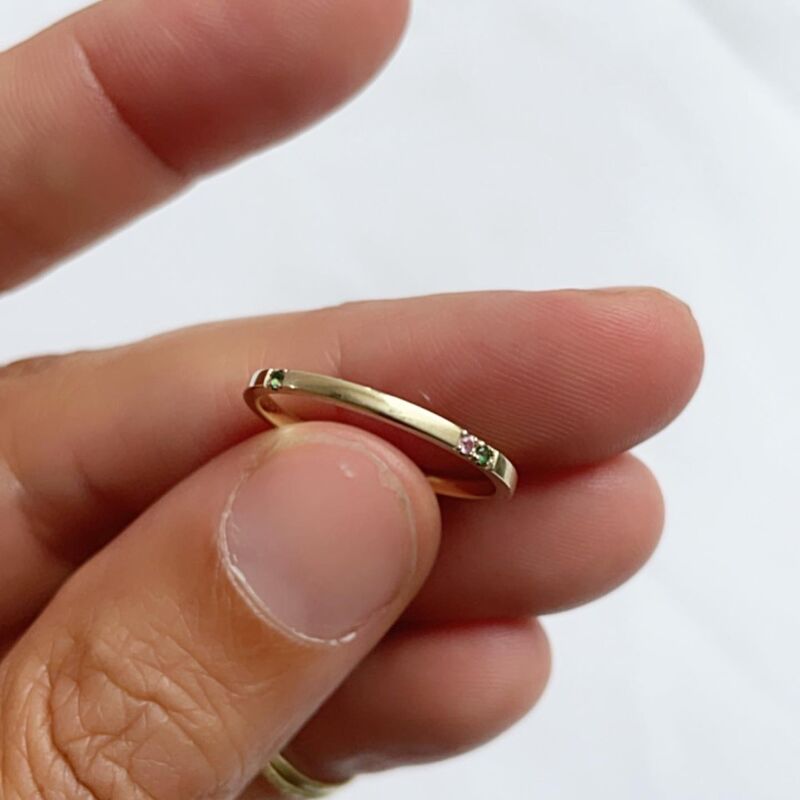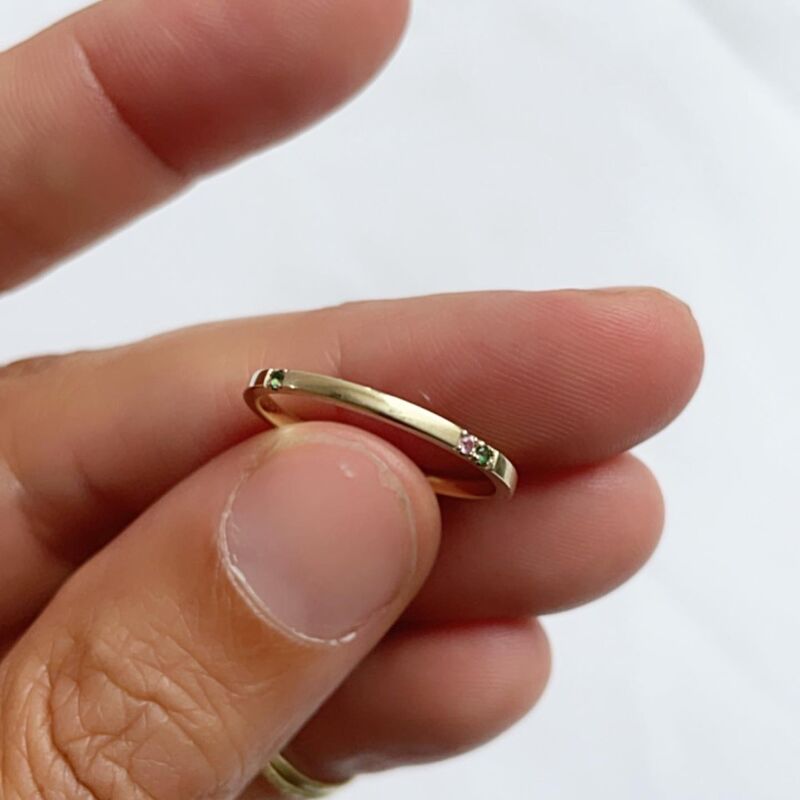 €355
€375
€400
€425
€450
€475
Starting from

€355
Solid 14K gold ring holding your special (birth)stones

Solid 14K gold ring holding your special (birth)stones
The ring had a rectangle shape with a slight rounding on the top side. It is 1,6mm wide.
it is perfect to be stacked of worn alone.

stones can be added later on for new milestones or babies :)
add the stones of your choice in order comments as well as the order /distance you want in between stones.
January - Garnet
February - Amethyst
March - Aquamarine
April - Diamond
May - Emerald (Smaragd)
June - Alexandrite (pinkish)
July -Ruby
August - Peridot
September - Sapphire
October - Tourmaline
November - Citrine
December Topaz