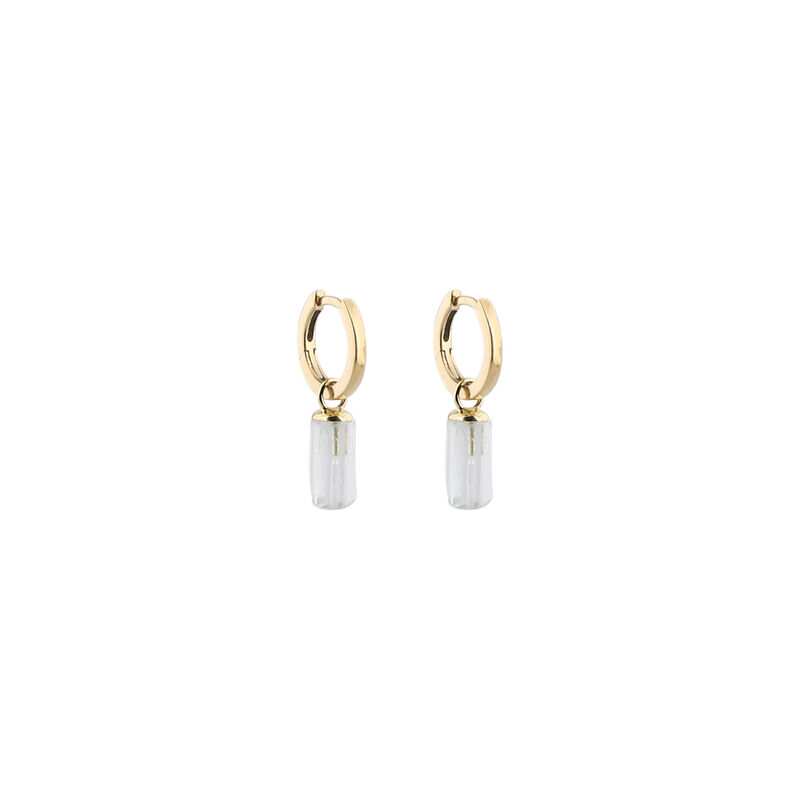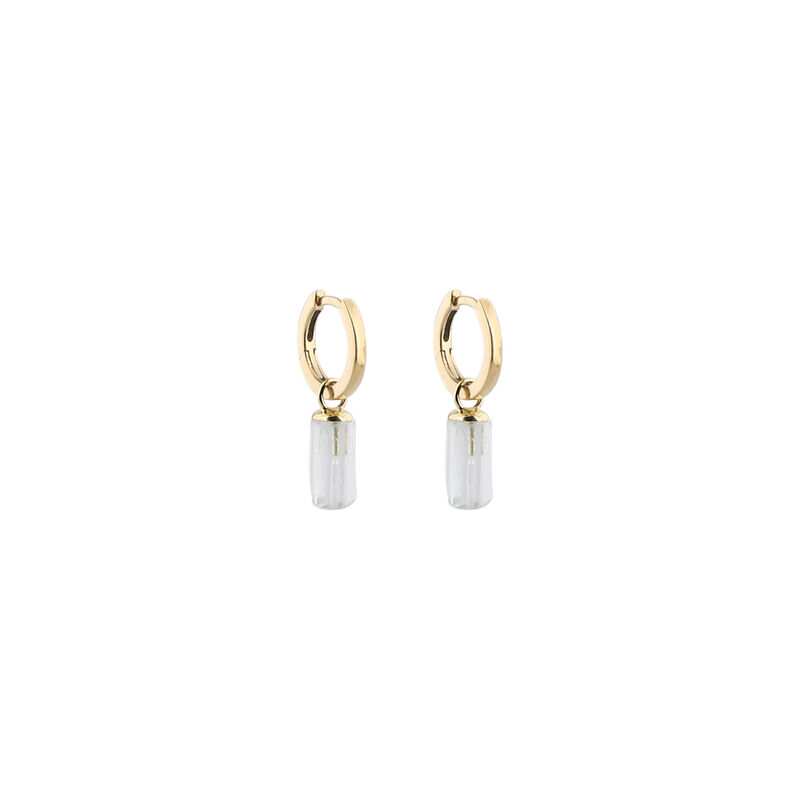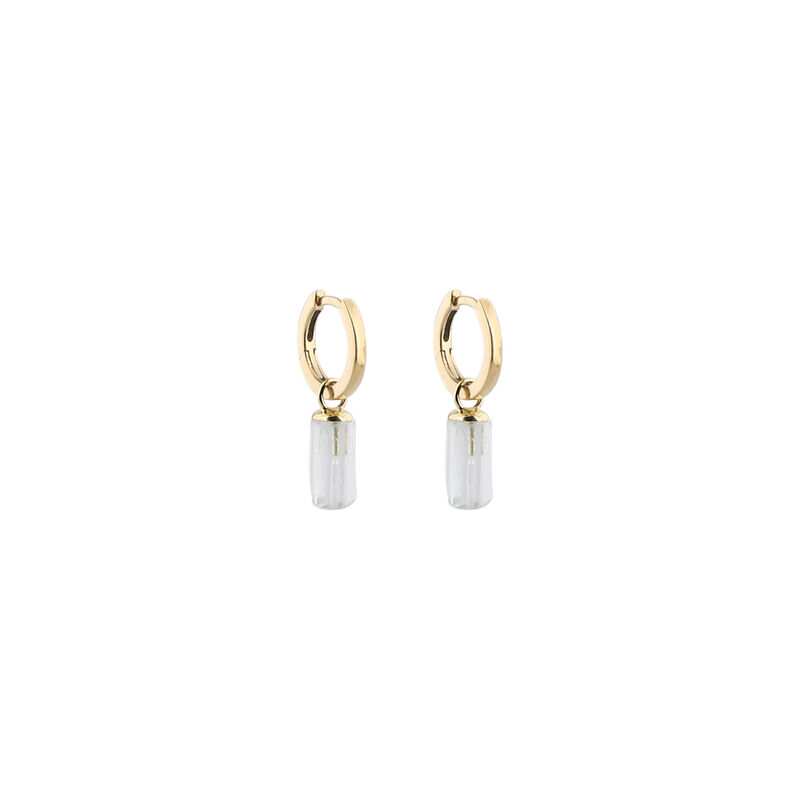 €210
€405
Starting from

€210
Blue beryl Earring
Translucent rectangle beryl pendant on clasp earring. The beryl stones are all different so even within a pair both earrings may differ a bit. I love the natural "unperfected" look of these small beryls, the stone carries natural stone inclusions.

On a solid 14k gold rectangle shaped clasp earring (1,2 diameter). This new model of hoop is super easy to put in and out.
Sold per piece or per pair.
Production time 2-3 weeks
Only 1 in stock!
Only 1 in stock!